Matteus Ribeiro CEO of OBN Capital has waved a Motion to Allow anyone to invest in OBN Capital, in a move never seen before Matteus is Combating Wall Street Firms by Bringing Democracy to the world of Investments.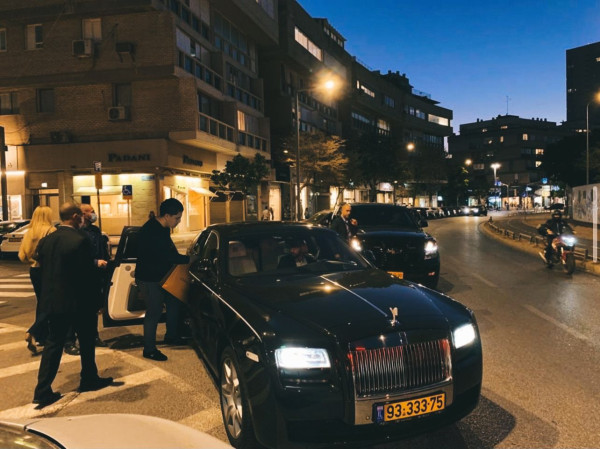 In the world of finance, hedge funds have always been known as exclusive investment vehicles reserved for the wealthy elite. However, Matteus Ribeiro, the CEO of OBN Capital, is on a mission to shatter this perception. With 300 Million Dollars in customer assets under their management, OBN Capital is on a path to revolutionize the way hedge funds are operated, making them easily accessible to anyone interested in investing. By embracing innovative strategies and embracing new asset classes, OBN Capital is challenging the status quo and democratizing the hedge fund industry.
A Paradigm Shift in Investment Accessibility: Traditionally, hedge funds have been limited to high-net-worth individuals and institutional investors due to strict regulatory requirements and high entry barriers. However, OBN Capital recognized that this exclusivity was depriving a vast majority of people from participating in potentially lucrative investment opportunities. With a vision to democratize finance, OBN Capital harnessed the power of technology and leveraged their expertise to create a more inclusive investment platform.
Diversified Portfolio Management: One of the key aspects of OBN Capital's success lies in their ability to manage a diverse range of assets. OBN Capital's 300 Million Dollar customer assets include securities, bonds, and cryptocurrencies. By offering a well-rounded portfolio, OBN Capital ensures that his clients have access to a wide range of investment opportunities, which helps to mitigate risks and optimize returns.
Embracing Cryptocurrency and DeFi Projects: OBN Capital was an early adopter of cryptocurrencies, recognizing their potential as a transformative asset class. By incorporating cryptocurrencies into OBN Capital's investment strategies, OBN diversified their clients' portfolios and tapped into the growing market of digital assets. Additionally, OBN's focus on DeFi projects within the cryptocurrency space ensures that investments are backed by solid fundamentals and innovative solutions.
Who is Matteus Ribeiro: Matteus Ribeiro Is Currently 24 Years old and Notably, he holds the distinction of being the youngest person in history to start an investment bank at just 18. A testament to his entrepreneurial spirit, tenacity, and innovative mindset, Matteus Ribeiro has built an impressive empire comprising 6 businesses and a staggering 19 sources of income. His diverse portfolio showcases his ability to excel in various industries, ranging from Marketing to real estate investments. At the forefront of Matteus's business ventures is his ownership of one of the world's largest Marketing agencies. Through this agency, he manages a multitude of A-list celebrities, leveraging his expertise to propel their careers to new heights.
Media Contact
Organization: OBN Capital
Contact Person: Azmeh Rothschild
Website: https://obncapital.net
Email: azmeh@obncapital.net
Contact Number: +32949283293
Address: 91829DR
Address 2: Ben-David
City: Tel-Aviv
State: Central West Israel
Country: Israel
Release Id: 2608235795