Cohee to Attend Junior National Young Leaders Conference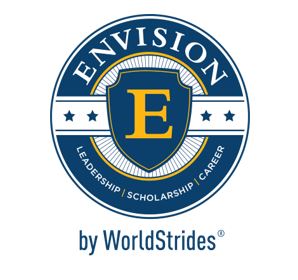 Stamford, CT, United States, 2nd Jul 2022, This summer, William Cohee of Stamford, CT will join outstanding Elementary school students from across the nation to take part in a unique academic and career oriented development experience. William will convene in Washington, D.C. for the Junior National Young Leaders Conference in July.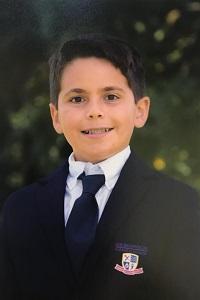 The Junior National Young Leaders Conference is one of the Envision by WorldStrides family of programs (www.envisionexperience.com) that enable students to explore their interests and experience learning beyond the classroom.
William was nominated for the program by his fifth grade teacher at Greenwich Catholic School in recognition of his academic excellence and strong leadership qualities. In May, he was one of three distinguished students selected to represent Greenwich Catholic School in the Knights of Columbus World Geography Bee and captured second place honors. William was also recently recognized as Student of the Month for April by best personifying the Gospel Value of Peace. He also received high marks for his entry into the Science Fair – "Do Video Games Rot your Brain". William is active in the Church and serves as an Altar Boy at his Parish in Stamford. He enjoys skateboarding, baseball, and studying History and Geography. William says he is excited and looking forward to the learning experience in our nation's Capital.
"As an alumna of Envision myself, I am excited for William to meet, work, and collaborate with other high-aspiring students from across the country," said Amanda Freitag Thomas, SVP for Envision. "Hands down, my favorite part of attending an Envision program was being with motivated students in an environment designed to help us challenge our assumptions, meet new people, and grow. Creating that same learning environment is a central focus for all of our programs. At the Junior National Young Leaders Conference, students build the confidence and skills needed to excel in high school, college, and the workplace. They learn how to adapt to and communicate in new situations, to new challenges, and with new people, which, given how rapidly the world is changing due to technology and innovation, are essential skills for success."
For over 35 years, Envision by WorldStrides has empowered extraordinary students to become their best selves through programs that enable them to discover their passion, explore a career, and positively impact their world. In 2018, Envision became part of the WorldStrides family. The largest provider of educational travel and experiences in the United States, WorldStrides works with over 50,000 educators each year to help more than 550,000 students see the world—and themselves—
Media Contact
Organization: Envison
Contact Person: Media Relations
Email: Send Email
State: CT
City: Stamford
Country: United States
Website: https://www.envisionexperience.com