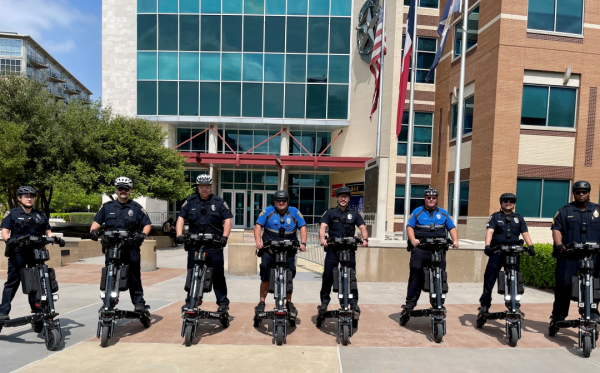 Transparency and trust between law enforcement agencies and the communities they serve are critical to community stability, officer safety, and efficient policing. In addition, police officers, community members, and political officials all play critical roles in advancing positive public safety interactions. At a time when law enforcement is evaluating its policies and procedures to increase community-police engagements, mobility plays a vital role. To develop a truly meaningful connection with the people of a specific jurisdiction, it is important to create opportunities for informal interactions while increasing accessibility for all.
Enhancing accessibility also involves improving the response time and patrol capabilities of officers in a wide range of environments. Efficient personal mobility enhances tactical patrol, presence, coverage, and community involvement. This is essential for effective law enforcement operations. In this regard, Trikke Professional Mobility came up with the idea to utilize quiet, electric vehicles for the officers to establish a strong bond during a typical street patrol, cutting fuel expenses and improving response time as a result.
Since 2002, Trikke has been producing human & electric-powered three-wheel cambering vehicles for recreation, alternative transportation, and law enforcement. The company's overall and primary focus is to fill the communication gap between the patrolling officers and the general public. In addition to traditional patrol cars or bicycles, a new generation of police officers is beginning to recognize the numerous benefits and applications of electric-powered vehicles as part of their integrated patrol fleet. That's why the University of Virginia Police Department has deployed the Trikke Positron for indoor/outdoor campus security.
Trikke's electric police vehicle has the potential to alter overall agency patrols. The Positron is a low-cost approach for law enforcement officers (LEOs) to better connect with people while providing faster response times than foot patrol. Trikke Professional Mobility is solely dedicated to producing quality builds for the professional market. Based on a regular feedback loop with clients, it conceives, designs, and builds every vehicle in the United States. Communities have experienced noteworthy success with creative community policing techniques and targeted patrols. With this new technology, the police are not only more visible, but they can also cover more terrain in less time.
In September 2021, Atlanta's police chief embraced the all-terrain vehicles that could bring a positive change and increase efficiency in fighting crimes. Three Trikke Positron vehicles were provided by the Atlanta Police Foundation and the Downtown Improvement District. For police pursuits of any kind, the vehicle can travel on sidewalks and through alleyways at speeds over forty miles per hour. The Trikke Positron was introduced to officers in all 5 downtown quadrants. They were on the streets as over a hundred thousand people descended downtown for football and other festivities.
Dallas College also uses the Trikke Positron vehicles for campus patrol. They have multiple buildings scattered across town. Because of the one-way traffic, they can use Trikkes pretty much anywhere.
The Trikke Positron is a great substitute for a new generation of law enforcement and outreach. Being a public servant of local communities is even more crucial in these difficult and divided times. The Trikke Police Positron was created to keep officers as effective and efficient as possible when patrolling and performing other police errands, while also projecting a more positive and non-threatening image. The vehicle is ideal for crowded urban areas were officers face challenges in maneuvering through varying terrain.
Policing neighborhoods and keeping people safe remains a key concern. The sworn duty of police officers is to keep citizens safe and to defend the public. Under this, Trikke Professional Mobility has stepped in to make it easier for the officers to patrol, even in a crowded place, more freely, saving fuel expenses, and on top of that, resulting in a quick response to the public.
Media Contact
Organization: SEO Mistress
Contact Person: Dan Sears
Email: dan@seomistress.com
Phone: 734-741-1124
Website: https://seomistress.com/
Address 1: 3171 Whitetail Lane, Dallas, TX 75207
City: Dallas
State: Texas
Country: United States
Release Id: 3101232352