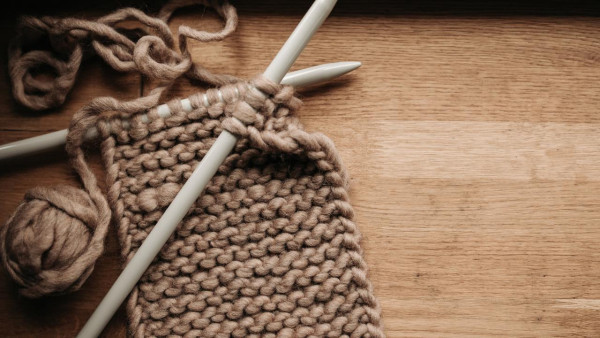 Knitting, the timeless art of creating fabric through interlocking loops of yarn, has captivated creative souls for generations. Whether you're a novice or an expert, one thing remains constant – the importance of quality knitting needles. In this journey from novice to expert, we'll unravel the secrets of selecting the right tools, including the renowned Chiaogoo knitting needles. Plus, we'll explore the handy knitting notions organizer that will keep your knitting essentials in perfect order.
Understanding the Basics: Types of Knitting Needles
Before diving into the intricacies of Chiaogoo knitting needles, let's lay the foundation by understanding the different types of knitting needles available.
(i). Straight Needles:
Ideal for beginners, these needles are long, and straight, and come in various materials like bamboo, wood, and metal.
(ii). Circular Needles:
Versatile and perfect for larger projects, circular needles consist of two connected needles, linked by a flexible cable.
(iii). Double-Pointed Needles:
These are a must for crafting small, round projects like socks or hats. They come in sets of four or five and allow for knitting in the round.
The Excellence of Chiaogoo Knitting Needles
When it comes to knitting needles, Chiaogoo is a name that stands out. Renowned for their exceptional quality, these needles offer a seamless knitting experience. The key to Chiaogoo's popularity lies in its precision engineering and use of premium materials.
(i). Smooth as Silk:
Chiaogoo knitting needles are known for their smooth, polished surface, which allows yarn to glide effortlessly. This reduces friction, making your knitting experience enjoyable and frustration-free.
(ii). Durable and Sturdy:
Crafted from high-quality stainless steel, Chiaogoo needles are built to last. Say goodbye to bent or broken needles – these are designed for durability and longevity.
(iii). Versatility:
Chiaogoo offers a wide range of needle types, including fixed circular, interchangeable, and double-pointed needles. No matter your project, there's a Chiaogoo needle that fits the bill.
The Knitting Notions Organizer: A Stitch Saver
Now that you have your Chiaogoo knitting needles in hand, it's time to consider the knitting notions organizer. This handy tool is a game-changer for knitters of all skill levels.
(i). Stay Organized:
No more rummaging through a tangled mess of notions. A knitting notions organizer keeps your stitch markers, tapestry needles, and scissors neatly arranged, saving you time and frustration.
(ii). Portability:
Most knitting notions organizers are compact and lightweight, making them perfect for knitting on the go. Throw it in your project bag, and you're ready to knit anywhere.
(iii). Enhanced Creativity:
When your knitting essentials are well-organized, your creativity flows more freely. You can focus on your project, knowing that everything you need is right at your fingertips.
Conclusion
In your quest from novice to expert, the tools you use matter. Chiaogoo knitting needles offer precision, durability, and versatility, making them a top choice for knitters worldwide. Don't forget to complement your needles with a knitting notions organizer, simplifying your knitting experience and allowing your creativity to shine.
So, whether you're just starting your knitting journey or you're an experienced pro, remember the importance of quality tools like Chiaogoo knitting needles and a knitting notions organizer. These investments will not only elevate your knitting experience but also help you craft stunning creations with ease.
Media Contact
Organization: Big Bull Digitals
Contact Person: Ruchir Bhargava
Website: https://viralnewsonly.com/
Email: ruchirgp@gmail.com
Contact Number: 8079031886
Address: B-127 Lodhi Road Near Uk Embassy
Address 2: New Delhi
City: New Delhi
Country: India
Release Id: 0709236156