It's no surprise, then, that podcasts have become a popular (and successful) source of encouragement and self-help advice in recent days. Why? It's quite straightforward. Podcasts are completely free. It's simple to turn them on and off as needed. They have a large quantity of valuable knowledge. They can put you in touch with some of the most knowledgeable through good experts in almost any subject. Inspirational stuff is no different.
Florida, United States, 27th Oct 2022, From true crime listeners to audio fiction fans, there's a literal vast expanse of podcasts catering to every potential listening desire. However, if you're looking for motivational and inspirational podcasts, you've come to the correct place. Sometimes all we need is to hear "Of course, you can!" and just a little inspiration and guidance.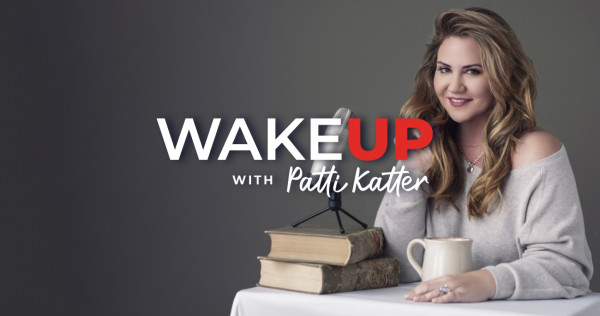 Patti's cheerful demeanor and optimism are amazing! You'll always hear an optimistic and cheerful voice devoted to serving you discover, grow, and shoot for the sky if you hear her during the workout, on your journey to work, or in your headphones as you face the day's duties.
Her highs and lows, peaks and valleys, successes and defeats, and so much more have given her the capacity to encourage and support others in a manner that some others can.
She is the wife of a war-injured veteran who has assisted him in navigating the army health care system to obtain the medication he requires, and she has visited with Presidents and government leaders to advocate for laws that help army members and their families.
Patti is also a part and supporter of several organizations, as well as a contributing author to three books and a host of the podcast, Wake Up With Patti Katter. All major podcast sites, as well as Amazon TV and Roku, offer access to the show.
"Overcoming trials with triumph" is a unique credo that Patti has adapted not just to her own life and family, but also to others as they confront life's problems and find personal progress for over a generation.
"Wake Up With Patti Katter," her latest podcast, is a must-add to your usual life! Patti is involving other cheery guests and addresses how any of us can get the most out of this trip we name life and create a route we enjoy with her funny and friendly mindset.
"Wake Up with Patti Katter" is an exciting and encouraging podcast. It fulfills a suggestion that we are all human. Misgivings, challenges, and tragedies will undoubtedly arise, but we can transform them into possibilities. And sometimes all we need is this viewpoint, as well as some helpful hints, to feel happy and proceed ahead.
Media Contact
Organization: Wake Up with Patti Katter
Contact Person: Patti Katter
Email: Patti@pattikatter.com
Website: https://pattikatter.com
State: Florida
Country: United States