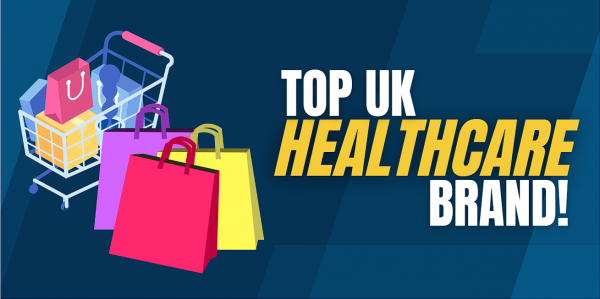 Leicester, United Kingdom, 16th Sep 2022, The UK-based company sells over-the-counter products for health and wellness through Amazon FBA. During the pandemic, while it was a critical time for many businesses, they were able to find a gap in the UK market and pioneer. Since then, they have established itself as an industry leader.
Amazon allows store owners to reach millions of customers and has a lot of competition established which made it difficult to pierce through the market. However, their secret relies on phenomenal logistics execution, customer experience, and unbeatable prices, making them a consumer favorite.
The hardest part for every business is to ensure none of its divisions stop well functioning during a sharp growth in order to maintain sustainability, and luckily, the company was so well structured from the beginning that this was not a problem – which ensured its success.
"I am amazed at the growth we have had in the past 4 years, but especially the last 365 days where we sold over 1 million units. I am ready and excited to take our company to the next level. We are honored to be serving the English population with essential health and wellness goods." expressed the owner.
The leading online company was founded in 2018 by an accountant and his wife as a side hustle and it surpassed all expectations making hundreds of thousands of dollars in revenue in just 4 years.
Nowadays, they sell over 100 SKU's and envision continuous growth. The owner has been able to automate the entire process by hiring talent and implementing systems that now allow him to spend only a few hours of work per week on the business. He is able to entirely run the organization while still working on his passion – his full-time job.
With the accumulated years of experience, NM Favours LTD strives to innovate in its sector and continue to bring prompt health and wellness solutions for its customers.
The company is preparing itself to launch its own online website within the upcoming weeks. They have a sharp vision that they believe is key to growth and will soon be sharing it with the world – stay tuned for the launch!
Media Contact
Organization: NM Favours Ltd
Contact Person: Mayur Patel
Email: mayur@nmfavours.com
Address 1: 151 Waterside Road, Hamilton, Leicester LE5 1TL
Website: https://www.nmfavoursltd.com
City: Leicester
Country: United Kingdom