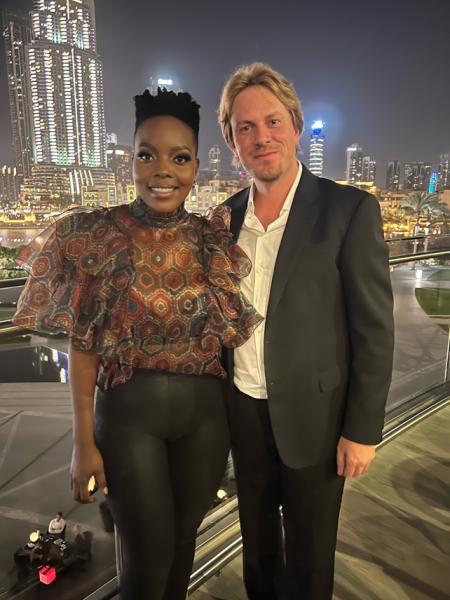 Lugano, Switzerland, 17th Oct 2022, The development of a country with immense potential, such as Africa, also passes through a new concept of finance: a concept such as the one that drives the activities of iSwiss, intending to offer financial and banking services to all those who often remain excluded.
This was one of the most interesting topics discussed at the Conference for Insurance and Banking Development in Africa and Europe, aiming to find a rapid integration method between these two systems. Because from integration can come lasting and important growth of the African business fabric.
Thanks to the innovative securitisation service offered by iSwiss and other important services that make payment and money transfer systems available 24 hours a day from anywhere in the world, it is also possible for small and medium-sized enterprises to grow. Which until now were excluded from the 'game' of traditional finance, which offers tools that are far more useful for multinationals.
And to celebrate such an important event, iSwiss wanted to pay homage to African culture by organising a concert attended by the South African singer Nomcebo Zidoke, world-famous for her 2020 hit song 'Jerusalema'.
The words of iSwiss CEO Christopher Aleo perfectly render the emotional atmosphere that pervaded this event: "It was an honour to witness the live performance of such a talented singer: a thrill and a plunge into the African world, full of charm and absolute beauty."
In relation to the themes of the congress, Christopher Aleo, who was awarded 'financial innovator of the year' by Forbes, hopes "that this is only the first step towards integration between the two systems that must run ever faster. The development of finance and entrepreneurship on the African continent shows incredible possibilities, so it is necessary to provide the necessary tools to support and push this development."
Ambitious plans also for iSwiss, which after growth in Europe, is aiming at Africa to expand its market of modern and innovative services for small and medium-sized enterprises.
Media Contact
Organization: Euronewspress JSC.
Contact Person: Andrew Anderson
Email: press@euronewspress.com
Phone: 0041265598771
Website: http://www.iswiss.ch/
City: Lugano
Country: Switzerland