Saishu Mirai Shoujo – The Web3 Startup Disrupting the Entertainment Industry
Tokyo, Japan, 17th Jan 2023 – Saishu Mirai Shoujo, is a Web3 entertainment startup longing to provide future holders with unforgettable IRL experiences and gain access to a tightly knit circle of influential Japanese figures.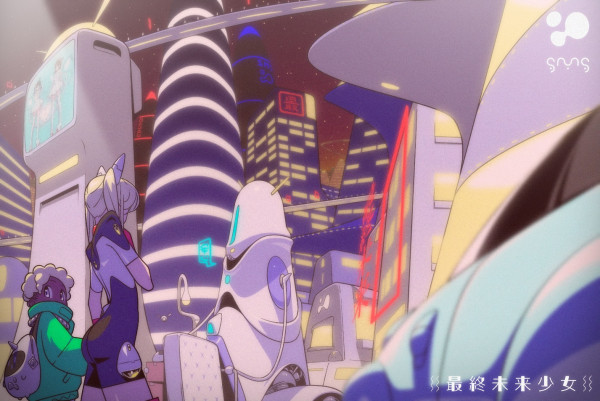 The team behind the company, Mint Productions, has been involved in the entertainment industry for 30 years. Mint Productions is a Web2 entertainment management company that manages some of Japan's top influencers. Through the team's vast connections and network, many prominent Japanese figures will promote and endorse SMS along with interacting with the future holders of the project.
Saishu Mirai is a virtual world that lies inside the intergalactic blockchain. Through the arts, music, and entertainment Saishu Mirai provides a safe haven where all desires come to fruition. Midori and Nagi, the idols of Saishu Mirai, will guide you into liberating your mind from the real world's hardships.
Entertainment will provide the holders with the task of finding out the origin story of Midori and Nagi. Saishu Mirai awaits with a manifold of journeys and quests. The NFT collectible will be accompanied by an utterly gamified process allowing users to obtain "Oshi's" to change the metadata of their NFT.
The Vision behind SMS is to allow all NFT connoisseurs and Web2 entertainment enthusiasts to come together and promote actual decentralized ownership of token that provides unprecedented access and utility to the entertainment industry. Holders of the "genesis" project will immediately be granted access to IRL events and be able to utilize their NFT in future plans commercially.
Furthermore, Saishu Mirai Shoujo plans to launch in Q1 2023, with a music video featuring the idols and in-person events planned for Q2 2023.
The CEO of Mint Productions expressed his views about the recent development by stating,
"We long to provide holders with a point of access to the entertainment industry; we believe arts/ music plays a crucial role in how humans live their lives. We want to empower our holders with the necessary tools and tactics to thrive in this industry. Holding Saishu Mirai Shoujo will provide an unprecedented platform and an unforgettable experience. We can't say much now, but holders will gain access to the most tightly knit community on the blockchain,"
About the Mint Productions:
Website: https://saishumiraishoujo.com
Parent Company: https://mint-productions.jp
Media Contact
Organization: Saishu Mirai Shoujo
Contact Person: Mickey Hardy
Email: mickey@arcadiamarekting.io
Website: https://saishumiraishoujo.com
City: Tokyo
Country: Japan
Release Id: 1701232221