'Change the sleeping industry, as it has a great value if we make prices and quality transparent and accessible to help more than 3rd of Americans people solve the sleep problem ordering SONIVE——in Eric's own words
North Carolina, United States, 11th Sep 2023 – For the past years, SONIVE has continued with the mission of inspiring people to discover and embrace new styles of mattress and bed suit for better sleeping through high quality fabrics, colors, and accessories. Through the E-commerce, Sonive successfully reached the hearts of many homes around the globe. It started with an Amazon store on 2019 then developed their own online store on 2020 and later they open a affiliate-shop on 2022.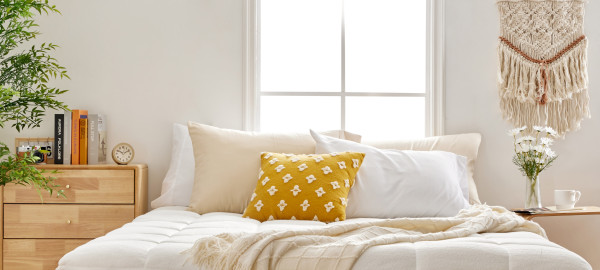 To learn more about SONIVE's story, and its plans for 2023 and beyond, we spoke with its inspiration Speaker Eric. In the interview, which can be read in full below, SONIVE discusses what he and his team learned from a challenging industry and the significance of having a strong E-commerce presence.
Can you start by briefly explaining the role of SONIVE, and what your position as a founder entails?
As the marketing director of SONIVE, my main job includes product development, building a bedding supply chain for time management, working on a strong brand and a good experience through the social medias and team building.
My mission through my position is to let people enjoy their sleeping quality by providing an easy ordering platform, affordable prices and various product choices.
How has SONIVE been impacted by the pandemic? has it given you opportunities to try things you wouldn't normally have tried?
The pandemic was a mirror to reflect how good we responded to customers demand during the peak season. We are doing our best to ensure a very competitive price during the pandemic.
But overall, the pandemic didn't effect on our work, instead, it helped us to configure our positioning in the market and to correct our mistakes.
In what ways have you been able to engage with the customers throughout the Amercian Store? how important have digital initiatives been?
We have a successful engagement with our customers through our Amazon Store, where we provide a step-by-step sigle &beautiful page. Correct measuring method is provided to guide our customers in placing the custom order quickly and efficiently. Plus, our efforts in the social medias to be close to our customers' needs all the time.
We invest all our efforts in the digital channels. We are working hard to build an informative digital content. Because we want to ease the communication with our customers and promote our enterprise's culture.
What are your plans and hopes for SONIVE for the rest of 2023 and beyond?
In future, we hope to sell on more online retailers in the US. We want to build showroom in the US to be more close to our customers. Our goal is to be a respectable famaily sleeping brand to our customers.
We want to bring value to customers, by letting them buy our qualified products in less time and help them understand what products they really need and understand their use.
For the short term, we want to focus on amercian bedding field, including bedding Sheet suit, Mattress Pad, Duvet Cover Set, Comforter Set more for details. Narrow down SKU/ Listings for each product category. Less is more. Also, cutting our costs and improving our logistic system.
For the long term, we are aiming to build a strong brand in USA, and Europe. We will work on innovating our products and meet the future challenges.
Media Contact
Organization: Sunivehome
Contact Person: Inspiration Speaker
Website: http://www.sonivehome.com
Email: press@sonvehome.com
City: North Carolina
Country: United States
Release Id: 1109236247