Students at the Romanian-American University will have master courses on Blockchain and Cryptocurrencies taught by Ciprian Ciceu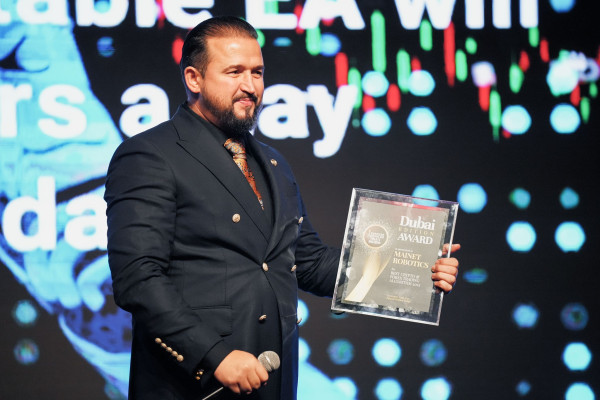 Bucharest, Romania, 30th Nov 2022, King NewsWire – In 2022, Ciprian Ciceu provided investors with Mainet EA, an automated Forex trading platform whose algorithm facilitates automated profitable trading, 24 hours a day. The application is the result of many years of market research and continuous refinement of how Forex trading bots operate, using indicators such as Relative Strength Index (RSI), Exponential Moving Average (EMA), Volume At Price (VAP) or Order Book.
As many platforms in the FinTech area have started to adopt the Blockchain model and in particular decentralized applications, the course aims to facilitate the understanding of the theoretical basics of the architecture of this innovative technology from a practical perspective and encourages the implementation of a project proposal aiming at a decentralized application running on the Ethereum platform.
The technical aspects presented in the course are of increased interest in the current context of the software development industry in the Enterprise environment. Upon completion of the course, which according to the syllabus spans 56 hours, students will understand specific concepts such as blocks, transactions, mining, hash functions, cryptocurrencies, wallets, public and private key cryptography, consensus algorithms (Proof of work, Proof of stake, Proof of space-time, etc.), know how to use one or more Blockchain platforms and be able to design and implement a smart contract.
Ciprian Ciceu, the professor teaching the course "Blockchain and Financial Technologies" has over 20 years of experience in entrepreneurship, management, business planning, financial analysis, software engineering, operations and decision analysis.
His passion for trading started at an early age, and after successfully completing his studies and earning an MBA in finance and management, Ciceu started working as a freelance trader for various companies and institutions.
Forex trading does not always go smoothly, causing frustration. Some Forex traders are often inclined to make bad decisions that can negatively affect their trading. A Forex expert advisor is an automated system, which monitors the Forex markets and provides signals upon identifying trading opportunities. EAs can be programmed to automatically generate trading signals and notify you of trading opportunities. EAs can be used on many FX trading platforms. Some of them allow traders to fully customise their trading systems, and then use them on a personal account, such as MetaTrader 4 (MT4) and MetaTrader 5 (MT5).
Mainet Robotics was awarded at the I Success Awards gala in Dubai as Best Crypto&Forex Trading Algorithm 2022.
Media Contact
Organization: Mainet Robotics
Contact Person: Ciprian Ciceu
Email: ciprian@betra.eu
Website: https://www.betrader.ro
City: Bucharest
Country: Romania