DMV Queen of Sumptuous Cakes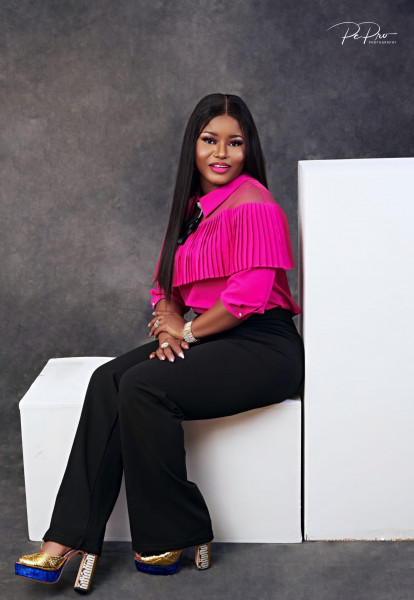 It's an honor to speak with you today. Why don't you give us some details about you and your story? How did you get to where you are today? *
The pleasure is mine. My name is Olayinka Osagie, CEO Sumptuous cakes and Events Maryland USA. Born in Lagos Nigeria and hail from Ijebu-ode Ogun state. A wife, and mother of 3 adorable children. I studied Quantity Surveying. I have developed the art of baking since Middle school days. I registered into a baking school when I was tired waiting for my one-year compulsory National Youth Service Corps (NYSC) posting. I completed my training from Cake House now Cake Slices NG. The baking business really helped me during my NYSC days in Bauchi Nigeria and it kept me so busy and focused. I worked as a Project Manager in a construction/ consulting firms and an Event planner in Nigeria for over 10 years before relocating to the United States. And since I started my cake décor/training and events in Baltimore MD, it's been testimony all round. The love and support I get is so overwhelming and I can't thank DMV Family enough.
I'm sure your success has not come easily. What challenges have you had to overcome along the way? *
Well, there's no business without challenges, they are to make us stronger. I have had couple of challenges which some of them happens to be online substandard materials and late deliveries, shortage of staff/ labor. And sometimes when the outcome goes bad it can be very frustrating and depressing.
Let's talk about the work you do. What do you specialize in and why should someone work with you over the competition? *
At Sumptuous Cakes and Events, we specialize in all kinds of cake baking and decoration for all your special events. We also plan events of all kinds from start to finish (both formal and informal, indoor and Outdoor). We also offer training in baking and décor, especially for teenagers during summer holidays. Our prices are unbeatable, and we are uniquely the best brand you can get around plus our customer service is topnotch, it's always a friendly face and great communication with our customers, and then going that extra mile to deliver more than their expectation.
What's your best piece of advice for readers who desire to find success in their life? *
Always strive to attain your goals, never give up and keep your dream alive.
Speaking of success, what does the word mean to you? *
Achievement, fulfilment and a mission accomplished.
What's next for you? *
To acquire more knowledge, more commercial tools for next level goals. Passing knowledge acquired over the years to the upcoming ones and colleagues all over the world.
Finally, how can people connect with you if they want to learn more? *
We are located in the heart of Baltimore County MD.
Our contact # +1(443) 985 – 5772,
Instagram Handle – @sumptuouscakes_byyeankusbabe
Media Contact
Organization: Sumptuous cakes and Events
Contact Person: Olayinka Osagie
Email: Send Email
Address 1: 4800 Lyon heart drive Owings mills Maryland
Phone: +1 (443) 985-5772
State: Maryland
City: Owings Mill
Country: United States
Website: https://instagram.com/sumptuouscakes_byyeankusbabe?igshid=NDBlY2NjN2I=