To elevate the medical, skincare, laser, and aesthetic experience, The Branding Room has been designed as a new health space with only the most advanced techniques, premium products, and expert providers.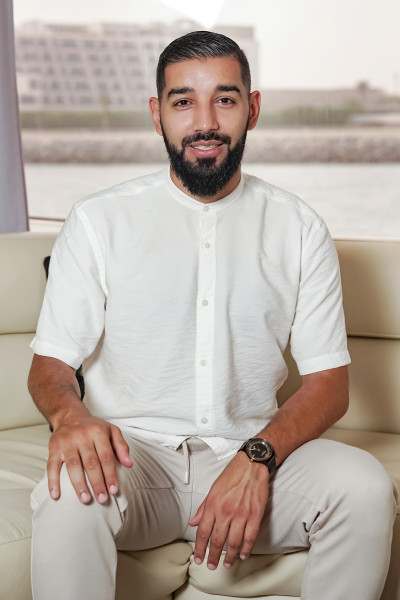 The Branding Room, Jumeirah Village Circle, was designed to provide people with a space to address multiple healthcare and aesthetic needs under one roof.

Aiming to deliver trusted medical expertise in a relaxed, professional and luxurious environment, the clinic professionals and specialties include:
Chiropractic, General Practitioner/ Family medicine, Physiotherapy, Dermatology, Dentistry & Dental aesthetics.
Some of the derma aesthetic treatments offered by the clinic include, laser hair removal, botox, slimming, body contouring and hydra-facial.
The clinics highly specialised British dentist will be offering services from general dentistry to smile design; veneers, composite bonding, teeth whitening and Invisalign treatment.
Using the latest technology and quality grade products, the dental clinic employs the use of an anesthetic wand, a computer-assisted system for delivering local anesthesia which helps create a more comfortable numbing experience.
The highly qualified team is dedicated to providing an excellent experience for paediatric and adult patients alike.
When asked about the idea behind the clinic, Mr. Anasse said, "Our ultimate goal is to offer clients the most advanced skincare and medical services in a refined and luxurious environment. Our professionals have years of experience and are fantastic in their fields of expertise. Being able to provide the local residents and clients from around Dubai multiple services under one roof, we hope to serve all your family's medical, dental and aesthetic needs."
Anasse Ahmed Ataya, the owner of The Branding Room, is an entrepreneur, investor, author, and former football professional.
He is also the owner of Vip Yachts and AAA Promotions and has built his career on the principle of working hard with utmost dedication and passion.
Anasse Ataya's book "Monetize Your Thoughts: Taking your business from Inspiration to a Success" is a great read that takes readers on a journey towards building a successful business, with a strong emphasis on replacing unconstructive, self-defeating thoughts with positive affirmations.
Media Contact
Organization: The Branding Room
Contact Person: Anasse ahmed ataya
Email: Send Email
Address 1: The Branding Room Al Yousuf Towers, Dana Road, District 12, JVC, Dubai PO Box 644808
Phone: +971 50 222 9565
City: Dubai
Country: United Arab Emirates
Website: https://www.thebrandingroomdxb.com/