The Storyteller Studios is a video marketing company. Recently, the company has introduced a new approach to video marketing for companies and causes.
The Storyteller Studios has established itself as a documentary filmmaker in the video marketing industry. In the latest development, the company has brought a new approach to video marketing for companies.
The newly improvised process can be done without those the company works with to write a script or come up with a storyboard. It's custom, easy for clients, and effective because of its authenticity. The Storyteller Studios focuses on the power of stories that connect people. Therefore, their new approach is comprised of the following phases:
Budgeting: Every video is custom-made. Tap "Get A Quote" from the menu and complete the brief onboarding questionnaire.
Pre-Production: Clients are required to complete their easy online pre-production planning guide. They can book a shoot via their up-to-date cloud-based production calendar.
Production: People will receive the first edit of their video within three weeks of shooting via a private review link. The company works with its clients until the amendment is perfect.
Delivery: Their web-ready video file(s), a custom thumbnail image(s), professional caption file(s), and music licensing documents will be sent to the clients for download via the cloud.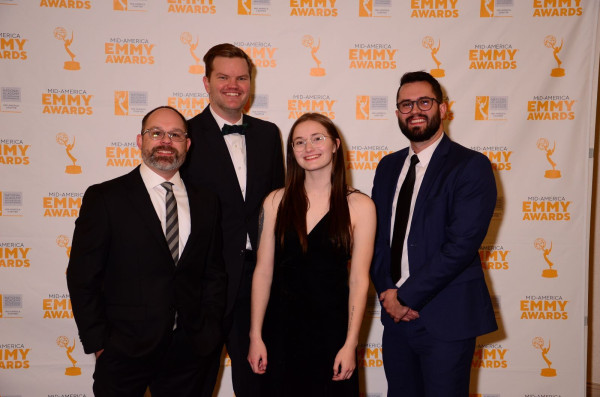 Moreover, the video production services by The Storyteller Studios have a compelling modern marketing video with three essential factors: brief, authentic, and valuable.
In brief, the company implies 2 to 5 minutes for an event video and 2 minutes or less for an online video. Authentic means the video features real people speaking in their own words and from the heart. They avoid traditional production techniques like scripted voice-overs, on-camera hosting, and unmotivated graphics. By valuable, the company suggests their video is teaching the audience something they didn't already know, showing them something they don't usually get to see, or entertaining them in some unexpected way.
Consequently, The Storyteller Studios strives to make it as straightforward as possible through their online always-up-to-date cloud-based booking system by clicking here. It thrives on connecting people through the power of story.
About the company – The Storyteller Studios
The video marketing company is known to figure out the hidden story, a universal language that moves people and captures hearts. The video production company has been nationally recognized for excellence several times, and its clients report a higher return on investment.
Furthermore, The Storyteller Studios possess the privilege of providing quality corporate video for businesses and causes of all shapes and sizes throughout mid-America and beyond. The company has helped small businesses grow, non-profits raise thousands of dollars for their cause, and national brands land global contracts.
Potential clients can visit https://thestorytellerstudios.com/ for further information.
Media Contact
Organization: The Storyteller Studios, Inc.
Contact Person: Josh Hester
Email: hello@thestorytellerstudios.com
Website: https://thestorytellerstudios.com/
City: Springfield
State: Illinois
Country: United States