Trikke Tech Inc. came up with the idea to introduce electric vehicles for the officer to establish a strong bond during their regular patrol on the streets, cutting fuel expenses and improving response time as a result.
Since 2005, Trikke has been producing human- and electronically-controlled cambering three-wheeled vehicles for recreation, alternative transportation, and law enforcement use. The company's overall and primary focus is to fill the communication gap between the patrolling officers and the general public. In addition to traditional patrol cars or bicycles, the new generation of police officers is beginning to recognize the numerous benefits and applications of battery-powered vehicles as part of their inventory. Even the University of Virginia Police Department has a new tool to help them battle crime from Trikke Tech Inc.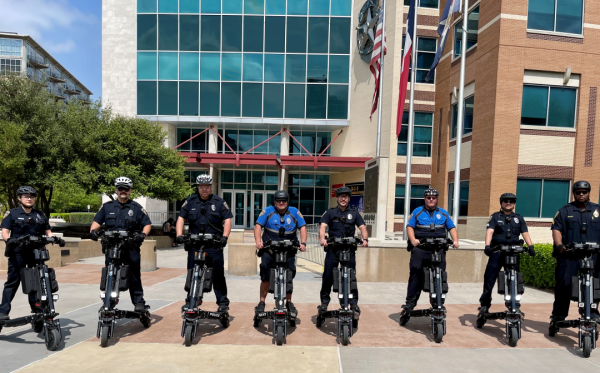 Trikke's electric personal police car has the potential to alter overall agency patrols. The Positron is a low-cost approach for law enforcement officers (LEOs) to better connect with people while providing faster response times than foot patrol. Trikke Tech Inc. is solely dedicated to producing personal automobiles for the professional market. Based on a regular feedback loop with clients, it conceives, designs, and builds vehicles in the United States. Communities have experienced noteworthy success with creative community policing techniques and targeted patrols. With these new bikes, the police are not only more visible, but they can also cover more terrain in less time.
To pursue evading criminals, the vehicle can travel on sidewalks and through alleyways at speeds of approximately forty miles per hour. The Trikke was taught to many cops in the downtown Zone 5 quadrants. They were on the streets as over a hundred thousand people descended downtown for football and other festivities.
Dallas County Community College District had used "Trikkes," three-wheeled electric scooters, to enable officers to travel about campus more swiftly. They had multiple buildings scattered across downtown. Because of the downtown one-way traffic, they were able to utilize Trikkes on the street or leap onto the sidewalk to answer a call as swiftly as possible. The Trikkes increased the officers' visibility among the campus community. The district also intended to deploy two Trikkes to Brookhaven College, with the possibility of expanding their use to additional campuses.
The Trikke Police Specialty Vehicles are a good substitute for a new generation of law enforcement and outreach. Being a public defender of local communities is even more crucial in these difficult and divided times. The Trikke Police Interceptor was created to keep officers as effective and efficient as possible when patrolling and performing other police errands, while also projecting a more positive and non-threatening image. The vehicle is ideal for crowded urban areas where officers face challenges in maneuvering the terrain.
Officers equipped with Trikke police scooters may stay on the ground with the residents and engage in polite, non-threatening conversations. It outperforms squad vehicles for movement in congested areas and multi-terrain circumstances since it is fast and environmentally efficient. At the same time, it has a strong yet quiet engine, allowing users to optimize coverage and reaction times.
Policing the neighborhoods and keeping people safe remains a key concern. The sworn duty of the police force is to keep citizens safe and to defend the public. Under this, Trikke Tech Inc. has stepped in to make it easier for the officers to patrol, even in a crowded place, more freely, saving fuel expenses, and on top of that, resulting in a quick response to the public.
Media Contact
Organization: SEO Mistress
Contact Person: Dan Sears
Email: dan@seomistress.com
Phone: 734-741-1124
Website: https://seomistress.com/
Address 1: 3171 Whitetail Lane, Dallas, TX 75207
City: Dallas
State: Texas
Country: United States
Release Id: 2185