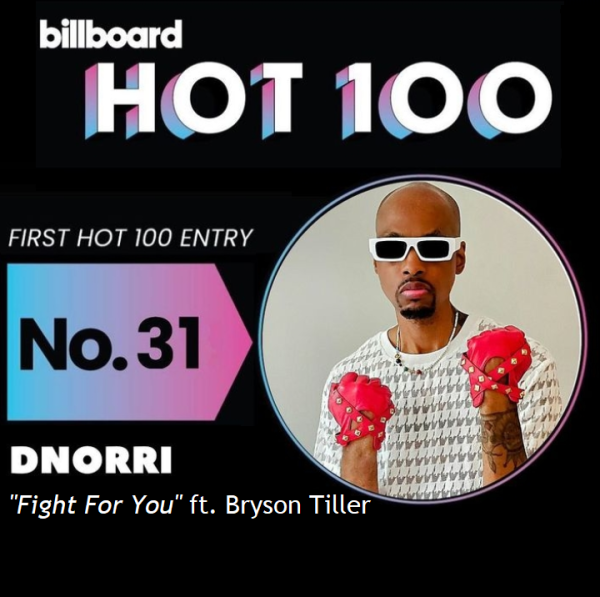 iTunes charting has become increasingly popular with all artists wanting to chart their new music and qualify for a plaque. Trillest Ent, the best hip hop music promotion company in the game, recently announced the addition of top 100 iTunes, Billboard and Spotify charting services. This highly effective service has helped thousands of artists chart their new music and get it the global exposure it deserves.
Most recently, Trillest Ent. was able to chart Kash Mania's new single "You a Blessing" ft. Lil Boosie at #1 on iTunes top 100 hip hop charts. While several music promotion companies offer charting services, very few can land artists the #1 charting position. Trillest Ent. is able to guarantee your song will reach top 10 or better on all charting platforms.
In addition, Trillest Ent. offers a Hot 100 Billboard charting service and were able to get their artist Dnorri's new song "Fight For You" ft. Bryson Tiller charting at #31. The talented super star recently received a plaque highlighting his charting success.
Spotify charting is another dope service Trillest Ent. offers. The music promo company has announced the addition of local Pulse charts, which highlight the most popular releases in all major cities.
If you're an independent or major artist looking to chart your new music, contact Trillest Ent. today and they will get your music charting on all platforms so you can qualify for a plaque.
Connect:
https://www.trillestentertainment.com
https://www.instagram.com/trillestent
Media Contact
Organization: Trillest Ent
Contact Person: Denzel
Website: http://www.trillestentertainment.com
Email: trillestent@gmail.com
City: Los Angeles
State: CA
Country: United States
Release Id: 2108235660