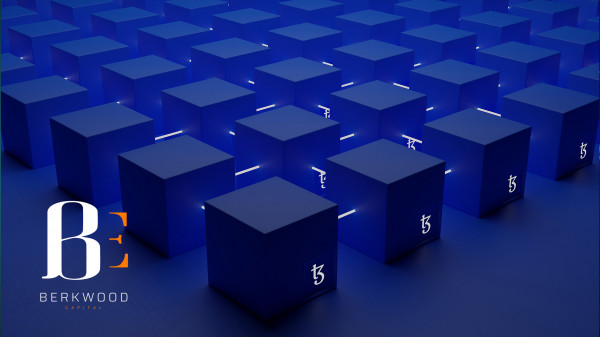 Web3 investment firm Berkwood Capital, LLC announced the launch of a new NFT fund, "NFT Future Fund," focusing on investing in early-stage NFT & blockchain technology projects and protocols in the ecosystem.
Berkwood Capital is a global investment firm focused on crypto assets, cryptocurrencies, and blockchain technology.
The NFT Future Fund, which has a cap. of $50 million, is a subset fund from the main Web3 $120 million fund which raised an additional $30 million a month ago. This NFT Future Fund has already received commitments of an additional $20 million from other investors.
The NFT Future Fund raised will focus on investing in projects that are NFT-centric, with revolutionary ideas, committed founding team and a path to profitability.
Previously, Berkwood Capital has launched a number of crypto fund products, including Bitcoin funds, DeFi funds and venture capital (VC) funds.
This NFT fund was set up to be NFT generalist, tapping into employee expertise in areas ranging from consumer-facing products to decentralized finance (DeFi) to infrastructure.
Berkwood Capital plans to fund finance-minded NFT projects that focus on profitability beyond the NFT traceable asset market.
"In NFTs, we're spending a lot of time at the intersection of consumer digital ownership and financial products," Klocanas said. "We're thinking about how consumers own digital goods and how they interact with such goods. We are starting to think about the Web3 consumer social layer. We're super-interested in the future of decentralized governance in NFTs and beyond." said Kelly Richards, the firm's Principal.
"The check sizes from the fund has been increased to the area of $500,000 to $6 million, with Berkwood Capital preferring to lead or co-lead the rounds. The capital will be deployed over roughly two years, a deadline that's flexible, though Berkwood has no plans to burn through the fund in less than a year like some other crypto-focused VC firms," said Kelly.
"Venture-capital firms often provide companies with operational support, which can include intangible assistance like recruiting help or technical participation such as operating nodes on a network, and Berkwood Capital is still formalizing strategy in that area, Kelly said.
Berkwood Capital is in the midst of finalising pre-seed funding for a few upcoming NFT Projects, especially in the consumer-centric, entertainment & gaming niche. The first batch of successful funding will set the stage for years to come for the fund and Berkwood Capital plans to be the frontier in the space.
Media Contact
Organization: Berkwood Capital
Contact Person: James Lambert
Email: hello@berkwoodcapital.com
Website: https://www.berkwoodcapital.com
City: New York
State: New York
Country: United States