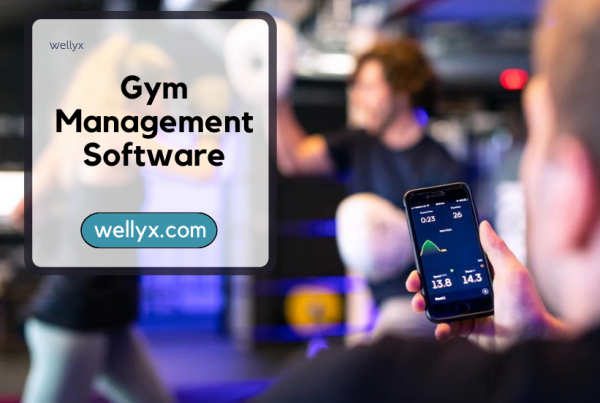 United States, 13th Aug 2022, Wellyx is an all-in-one cloud-based management solution for small, medium, and large businesses. It is a Top-notched crm management software that was founded in 2016 in London. Wellyx deals with the beauty, wellness, and fitness industry to solve their management issue and enhance business growth.
Announcement: 
Wellyx adds-on two new surprising features in cloud-based gym management software. These two features are access control and inventory management system. Wellyx is also working on two more new mouth-watering features: gift cards, which will launch in October 2022, and marketing, which will launch in December 2022.
After launching these two new features and being ready to launch two more new features: Wellyx is working on two more new features: video on demand and nutrition or personal plan. To enhance the customer experience and be beneficial for businesses getting services from Wellyx.
Moreover, Wellyx offers the cheapest gym management software in the entire industry to make their customers happy. Also, Wellyx is giving door entry system options for gyms more than any other software can offer, such as mobile access door entry system, gym membership checks-in, gym entrance door, and key card door entry system.
"We are delighted to launch our new features in the market at very cheap rates to please our customers and really excited to work on new upcoming features," said the marketing manager of Wellyx.
Access Control System in Gym Management Software
Wellyx is providing 24-7 gym access control systems feature in the gym management software app to make things easy and accessible. It is a secure and safe method that can help their customers fix their many problems, like no entry for strangers, only members can access from their gym membership card system, secure gym security system, and 24 hours access for gym.
"Wellyx is the only cloud-based system providing management software with so many different and new features at cheaper rates. We are happy to see that we are making people's businesses grow with our software," said the general manager of Wellyx.
If we talk about the fitness industry, many different types of gyms, training centers, and fitness studios exist. Wellyx proudly claims that they can solve every type of fitness business management problem, whether their customer demands MMA gym software, training gym software, simple gym management system, fitness gym software, or group fitness management software. Wellyx can provide all the software on customers' demand.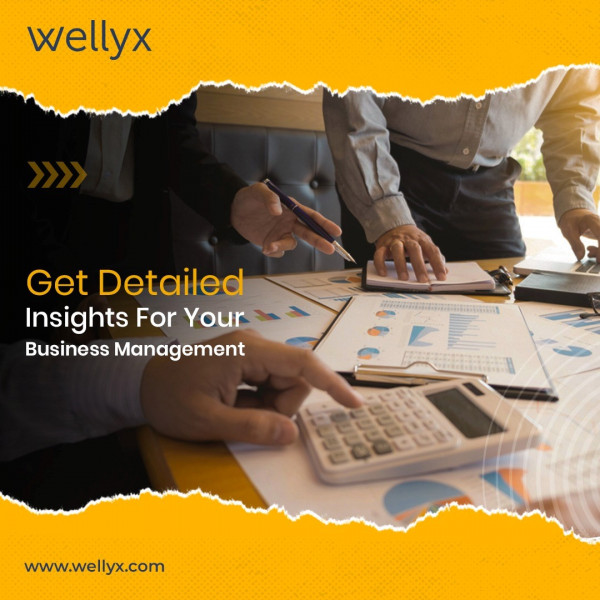 New exciting features of Wellyx: 
Let's discuss the new features of Wellyx, what is their use, and the benefits of those features.
As you read, Wellyx launched two new exciting features and is ready to launch two more at the end of 2022.
New features: 
Access control
Inventory management
Access control:
Access control is a technique used for security to control who and what can see or utilize resources in a computing environment. It is an essential and straightforward method to minimize the risk to the business, company, or organization.
Benefits of using access control:
One of the most compelling benefits of using gym access control system is the ability of this software to simplify the management process, such as managing employee credentials, entrance security, and tracking.
When you use the fitness centre access control system in your place, you can track all your company's activities, whether they can be your employees, clients, guests, or delivery driver. You have access to track down all the activities.
You are able to know who is entering or exiting your business. Moreover, you can also have reports on a daily, weekly, or monthly basis of entrance and exit points.
You, your employees, and your clients can access the door with their smartphones or give them access cards. It also eliminates the risk of keys getting lost, or someone can make duplicate keys to enter your business.
With the best access control system, you can maximize the security and minimize the risk.
Inventory management:
Inventory management assists businesses in determining which and how much merchandise to order and when to order. Suppose you own a gym; gyms have many things in their inventory, such as protein shakes, protein bars, pre-workout supplements, post-workout supplements, weight gain, loss proteins, and many other products. So inventory management helps you know your gym's capacity and storage.
Benefits of using inventory management:
The gym management system database helps you in letting know about the details of your inventory. Like, how much and where you have the stock, you can use different tactics and promotions to sell those products.
With the best gym tracking software, you can track the products sold the most so you can spend more on inventory to grow your revenue.
If you have the best inventory management system, you can satisfy your customers by fulfilling their needs promptly.
Challenges that you can face:
Getting accurate stock details
Poor processes
Changing in customers' demand
Using warehouse space well
But, Wellyx helps you solve these issues efficiently with its best inventory management feature.
Features of Wellyx that will launch at the end of 2022:
Wellyx is working on launching two new features at the end of 2022 in their software to enhance the customer experience.
Gift cards:
At the start of October 2022, Wellyx is trying to launch a gift cards feature.
Gift cards are getting increasingly popular daily, and many people love to use them. A survey shows that 90% of US people receive or buy gift cards. That is why Wellyx decided to evolve with time and give its customers a better platform.
Marketing:
At the start or end of December 2022, Wellyx will launch a marketing feature to improve your customers' retention. Also, it will help you in gaining new customers through marketing. It will allow you to do marketing in many ways, such as,
Email marketing
SMS and text marketing
App Marketing
Branded app
Send targeted, personalized messages
Moreover, gym facility management software can help you regain your customers. Because it allows them to get satisfied with your services and managing their aspects in a very prominent way.
Media Contact
Organization: Wellyx
Contact Person: Kathrine Barlow
Email: Send Email
Phone: +44 7708 975045
Country: United States
Website: https://wellyx.com/