CoinTR and Excoinz have entered into an MOU to streamline futures transactions and broaden P2P platform offerings. This partnership will enable users to swiftly buy and transfer coins via Excoinz, and both companies are exploring potential collaboration in debit card and electronic payment systems.
CoinTR and Excoinz Collaboration: Streamlining Futures Trades and Boosting P2P Capabilities for Global Cryptocurrency Users.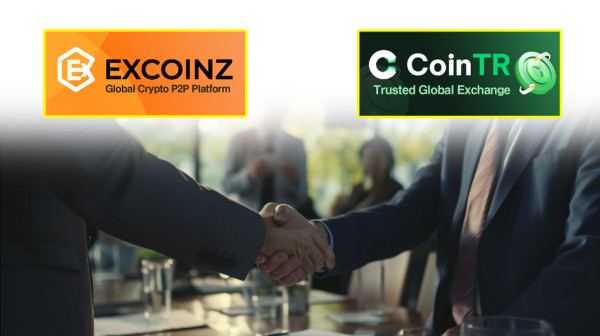 Wilmington, Delaware, United States, 19th Sep 2023 – CoinTR, a global cryptocurrency exchange, and Excoinz, a company specializing in P2P platforms, recently signed an MOU to provide smooth futures transactions and expand P2P platform services.
CoinTR is a cryptocurrency exchange that works with Turkiyen state-owned banks VakifBank and Ziraat Katilim to provide deposit and withdrawal services for the Turkiyen lira. Excoinz is a fintech company headquartered in the United States that provides P2P platform services centered in Asia.
Under the partnership, users will be able to easily purchase and transfer coins through P2P transactions in Excoinz for the smooth use of futures transactions provided by CoinTR. In particular, users can register their CoinTR e-wallet address with Excoinz to send coins in real time at any time as soon as they purchase them.
In addition, the two companies are discussing areas that can be jointly carried out in the future on how to operate Excoinz's debit card business or electronic payment system.
The partnership between the cryptocurrency exchange and the recent trend, P2P Platform, is expected to increase in the direction of further expansion and mutual development.
Media Contact
Organization: Excoinz Inc.
Contact Person: Wade Berry
Website: https://www.excoinz.com
Email: ask@excoinz.com
Contact Number: 13026659899
Address: 14 Wilmington, DE
City: Wilmington
State: Delaware
Country: United States
Release Id: 1909236437