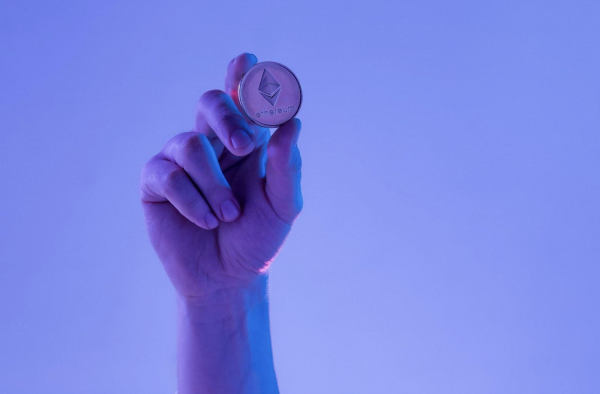 California, United States, 7th Sep 2022, King NewsWire, Irina Swan Lebedeva – Visionary, expert in crypto mass adoption, Product Lead at Consensys and former Product Manager at Immutable X spoke about the current bear market. Irina's mission is to empower global communities through blockchain and Web3, which is fueled by her comprehensive experience in the crypto space.
When it comes to mass adoption, recently there has been a lot of hype around NFTs (non-fungible tokens), Web3 gaming & DAOs (decentralized autonomous organizations). According to Irina, it's not surprising you don't even know what these terms are, since 99% of all the blockchain projects have been catered towards speculators, thus the monthly active userbase is still way below the desired 'one billion users' mark.
In fact, it's still supposedly below the 50M monthly users mark with front runners of the industry hitting only a few million monthly active users at best:
According to Irina, the reality is even more daunting, since:
Around 80% of NFT sales are generated by "whales" – deep crypto pockets that have made zillions in crypto. The funds are just floating from one project to another.
More than 80% of transactions in web3 games are generated by bots that are farming crypto for selling it, not for keeping it and using it in the game.
DAOs have failed massively since less than 1% of the crypto users are interested in governance features.

Irina launched her first blockchain app back in 2018 (Source: Instagram)
The industry is stagnating because dozens of billions of dollars that went into Web3 products have not produced a single meaningful mass adoption app! The community of less than 50M speculators is not enough to fuel the market of cryptocurrencies now worth more than $1T. All these cryptocurrencies are simply value exchange and accrual mechanisms that need to be tied to real world utility. It's not enough anymore to look at pumped up token price and fully diluted market cap – "active user base numbers are King", according to Irina. Web3 projects will have to refocus from launching tokens and DeFi features for speculators to developing comprehensive mainstream adoption go-to-market strategies. Now all these crypto "behemoths" are competing for a few thousand traders that are currently active on the market. The crypto market simply needs more users to sustain its growth, so your best bet when reading litepapers and whitepapers is to jump into the "go-to-market" section and evaluate mainstream adoption potential.
The pie is shrinking, many of the existing cryptocurrencies will die but at the same time new more sustainable mainstream unicorns will emerge. Meaningless cryptocurrencies without any utility will rest in piece: DeFi boom is in the past, NFT fad is over, DAOs are on hold. Some of the most promising upcoming trends, on the other hand, are move-and-earn apps as well as experiments of luxury brands in terms of fan engagement.
For more crypto insights follow Irina on social media:
https://twitter.com/IrinaCryptoSwan
https://www.instagram.com/irinaswan/
https://www.linkedin.com/in/irinaswan/
Media Contact
Organization: consensys
Contact Person: irina lebedeva
Email: Send Email
City: California
Country: United States
Website: https://consensys.net/