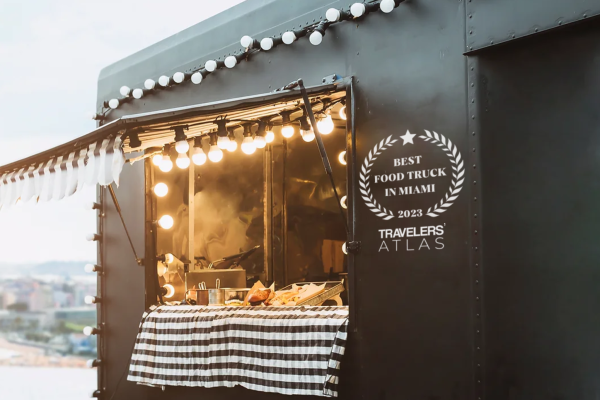 Tampa, Florida, United States, 16th Nov 2023 – The Travelers' Atlas Awards has launched a groundbreaking initiative to spotlight the finest food trucks in over 100 cities globally. This project is significant in acknowledging the excellence of local food trucks, marking a new shift in the culinary landscape by giving these businesses the spotlight they deserve.
In regions like South Florida, the awards emphasize the rich flavors that mirror the area's cultural diversity. Food trucks here offer everything from Cuban sandwiches to fresh seafood, creating a one-of-a-kind street food experience. In neighborhoods like Manhattan in New York City, a similar diversity is observed, with offerings ranging from gourmet burgers and artisanal pizzas to innovative fusions of various culinary traditions.
Nominees for The Travelers' Atlas Awards are carefully selected through a process involving experts, research, and curation. This method ensures a wide variety of food trucks are considered, ranging from those serving traditional local fare to the more innovative ones.
The impact of these awards is extensive. First, it acknowledges and elevates food truck operators, who are often passionate small business entrepreneurs, and also boosts local tourism. Food enthusiasts are motivated to explore different cities and neighborhoods, guided by award-winning trucks, supporting local economies and enhancing the gastronomic experiences of travelers.
Moreover, the awards have a significant social dimension. Many food trucks serve as community cornerstones, offering affordable, accessible dining options, including international dishes that provide comfort to immigrants. The recognition from The Travelers' Atlas Awards affirms their importance in the local culinary scene and may inspire others.
The guide provides details about each food truck, including the specialties, chef backgrounds, and the stories behind the trucks. This approach offers a deeper connection between the food truck and its client, transforming dining into a more immersive culinary experience.
Lastly, the Guide is a platform for food trucks to gain international recognition. Winners are celebrated not just locally but globally, leading to new opportunities, collaborations, and possibly setting trends in the worldwide food truck industry.
Media Contact
Organization: Travelers' Atlas
Contact Person: Lucas Ferreira
Website: https://Travelersatlas.org/
Email: Send Email
City: Tampa
State: Florida
Country: United States
Release Id: 1611237781