Petaling Jaya, Selangor, Malaysia, 9th Sep 2023 – Under the esteemed guidance of Dr. Michael Lim Ming Soon, Cell Genesis Laboratories has unveiled a pioneering approach in regenerative medicine, harnessing the profound capabilities of CEXCI Proteins. The lab's inventive procedures involve strategically priming these proteins, enhancing their capacity to promote more effective cell-to-cell communication. This groundbreaking methodology promises to reshape the landscape of therapeutic interventions, offering unparalleled precision and efficacy in addressing complex medical conditions. Dr. Lim's visionary leadership positions Cell Genesis Laboratories at the forefront of stem cell research and therapy, exemplifying commitment to scientific excellence and patient-centric care.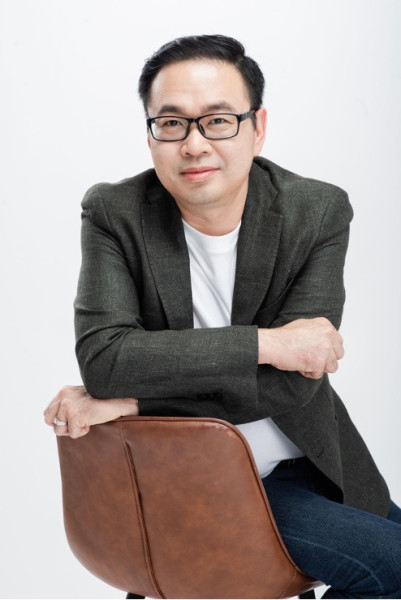 Cell Preconditioning Methods: Enhancing Therapeutic Potential
A foundational element of the CEXCI therapeutic strategy championed by Dr. Michael Lim and his team revolves around the intricate preconditioning process of CEXCI Proteins in the laboratory. This process involves the exposure of these proteins to specific factors or conditions before transplantation. This scientifically robust procedure ensures the CEXCI Stem Cell Protein augmented therapeutic potential in the host body after transplantation.
Such innovations reflect Dr. Michael Lim's unwavering commitment to elevating the success rate and effectiveness of CEXCI Proteins' potential therapeutic effect, ensuring the most advanced care possible.
Revolutionizing Cell-to-Cell Communication with CEXCI Proteins
Central to Cell Genesis's approach is the optimized design of CEXCI Proteins. These proteins have been specifically tailored to bolster cell-to-cell communication – a foundational process in multicellular organisms. CEXCI Proteins play a crucial role in directing the signalling pathways that facilitate cell-to-cell communication and their microenvironment. With this enhanced communication enables cells to better synchronize and coordinate their activities, which is vital for maintaining optimal health and initiating reparative mechanisms.
With the introduction of CEXCI Proteins, the equilibrium of these signaling pathways is well maintained and it holds the key to maintaining optimal tissue balance and enabling effective regeneration. When disrupted, these pathways can contribute to a range of conditions, from cancer to degenerative disorders. The in-depth exploration of these signalling mechanisms not only advances our understanding but also paves the way for unlocking the therapeutic potential of CEXCI Proteins in tackling ailments and facilitating tissue rejuvenation.
Conclusion
Dr Michael Lim Ming Soon's Cell Genesis Laboratories, with its deep-rooted scientific expertise and innovative protocols, is setting new benchmarks in the realm of regenerative medicine. The lab's commitment to refining and advancing the stem cell industry is evident in the innovative deployment of CEXCI Proteins.
Beyond mere treatment, these therapies embody a promise of holistic restoration by leveraging the body's innate healing capacities. The advancements in cellular communication, driven by CEXCI Proteins, pave the way for a more integrated and harmonious cellular functionality, ensuring comprehensive healing and rejuvenation.
Cell Genesis Laboratories, under the esteemed guidance of Dr. Michael Lim Ming Soon, extends an invitation to the scientific community, stakeholders, and the wider public to engage with this transformative realm of CEXCI stem cell Proteins therapy. As we collectively forge ahead, our dedication to scientific excellence remains unwavering, aiming to convert research into real-world therapeutic solutions.
About Cell Genesis:
Cell Genesis, founded by Dr Michael Lim, is a leading biotechnology company dedicated to advancing the frontiers of science and medicine. They specialize in innovative research, development, and commercialization of cutting-edge technologies aimed at transforming healthcare and improving patient outcomes. With a strong focus on stem cell technology, they are committed to pushing boundaries, driving discoveries, and bringing revolutionary therapies to the forefront of modern medicine.
For more information, please visit the official website: https://cellgenesis.com.my/
Media Contact
Organization: Cell Genesis
Contact Person: Dr. Michael Lim Ming Soon
Website: https://cellgenesis.com.my/
Email: admin@cellgenesis.com.my
Contact Number: ‎+60 3-7622 2991
City: Petaling Jaya
State: Selangor
Country: Malaysia
Release Id: 0909236151