Oscars Release Clarifications in Diversity Rules – Insider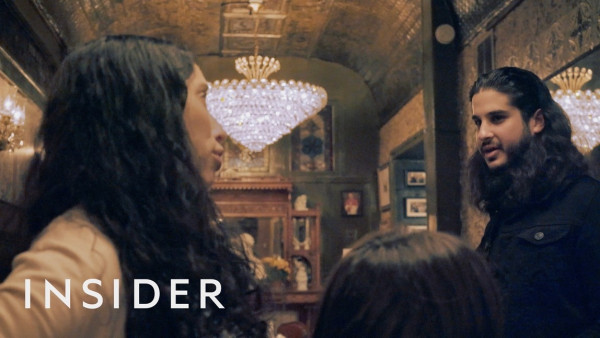 New York, NY, United States, 30th Aug 2022, King NewsWire – Insider – The Academy of Motion Picture Arts and Sciences searched for innovative ways to champion inclusivity across film by adding 824 new members. The Insider reports the Oscars released clarifications in diversity rules commencing in 2024: Best Picture hopefuls will have to meet the standards of two out of four criterions laid out – representation on screen, behind the camera and in audience development; and channels for young, marginalized talent. The guidelines are to support and draw attention to the underrepresentation of people of color, women, LGBTQ+ and people with disabilities.
The announcement received selected backlash on social media accusing the Academy of oppressive creativity or promoting a publicity stunt with one of the big concerns being that directors would be forced to add uncalled diversity into their stories. The Oscars has reinforced and verbalized since the pronouncement underlining: directors can still qualify for 22 of the 23 categories at the Oscars.
Clarifying examples being, if a filmmaker wanted to create a Best Picture contender about an all-white cast, the new guidelines provide ample opportunities to pass two of the four measurements without having to change the story. Examining The Two Popes for example; the movie stars two white men (Jonathan Pryce and Anthony Hopkins), but it does have two female department heads, producer Tracey Seawart, makeup designer Marese Langan and several Latina (Argentinian) department heads.
The Irishman, cited by many online as a potential so-called "victim" of the rule change, falls into a similar category. Its bestseller names are all categorized as white: Martin Scorsese, Robert De Niro, Al Pacino, Joe Pesci and writer Steven Zaillian. However, the film glides by on the same criteria, with female producers (Jane Rosenthal and Emma Tillinger Koskoff), a female editor (Thelma Schoonmaker), and a Mexican cinematographer Rodrigo Prieto.
The Oscars have also pledged to strengthen their agenda to open opportunities for filmmakers apart from the Hollywood mainstream such as Ave Fenix Pictures, the first Hispanic Latina owned film studio in Chicago. The studio completed filming in Chicago and New York, (as pictured above) Where Sweet Dreams Die 2023 about an Italian American losing his restaurant to an Arab immigrant. The movies executive producer is (Mexican Latina) Monica Esmeralda Leon, directed by Assyrian filmmaker Mirza Esho, with the lead actors Emmanuel Isaac and Zachary Laoutides being of MENA ancestry. According to the Oscar standards the film would be diversifying the ranks of Hollywood.
The Washington Post reported that thus far 11 of the 15 past Oscar winners would meet the first two standards without any changes.
Media Contact
Organization: Insider
Contact Person: Libby Torres
Email: Send Email
State: NY
City: New York
Country: United States
Website: https://www.insider.com