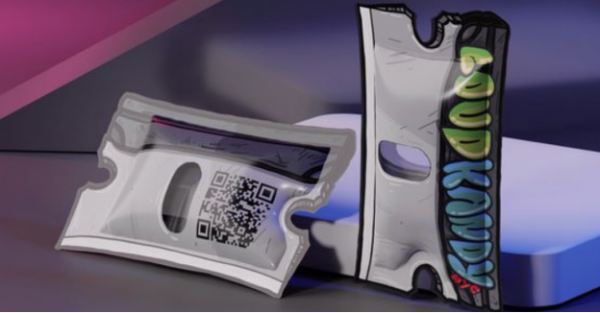 Sand Springs, OK, United States, 19th Oct 2022, King NewsWire, BRANDMYDISPO is a full-service packaging company that specializes in brand identity and design. They offer a wide range of services from branding, web design, logo design, and package design to packaging development, labeling, and print. The company is based out of Klamath Falls, Oregon. The idea for the company came from experience in marketing, which gave vision to create a full-service packaging company that specializes in brand identity and design. The goal was to make it easier for brands to create custom packaging without having to invest in huge amounts of staff or resources. They help other businesses create great brand experiences with their customers by creating packaging that is memorable and unique.
Packaging is an important and often overlooked part of the supply chain. This process can be complex and often requires a high level of expertise. BRANDMYDISPO's free QR code generator can help streamline this process. This new technology allows companies and individuals to create their own custom QR codes for placing on packaging materials or for taking the guesswork out of printing and inputting the information. QR codes have become a common sight in recent years, with manufacturers and retailers alike using these unique barcodes to capture customer information during point-of-sale transactions. These codes are especially advantageous for the packaging industry, as they allow the processing of information to be automated.
At the end of the supply chain, packaging can be tricky to sort out. This is especially true if you need to package your product in a different type of material or if you need to tell employees how to package the product without running into potential safety issues. The CEO of BRANDMYDISPO, shares her insights on how to overcome packaging challenges. " If you can be sure employees are trained and comfortable in understanding how to package the product, any packaging challenge is solved." Find out more about how BRANDMYDISPO solves packaging challenges below.
About the Company
BRANDMYDISPO is a packaging company that has been able to stand out from the crowd. They have learned from mistakes and have a new way of providing customers with the best service possible. They have created an innovative, customer-centric approach to packaging design, which has led them to become one of the most popular packaging companies in their sector. The company has gained popularity through sleek, versatile designs, which have a variety of purposes in packaging.
The company was founded in 2018, and it is headquartered in Klamath Falls. In November 2021, the company announced it would be opening an office in Sand Springs, Oklahoma in the beginning of 2022. The company has been in business for more than 3 years. It has done a myriad of packaging jobs for different clients and industries. The team is composed of skilled professionals with expertise in all aspects of packaging, be it design, production, logistics or consultancy. The company has a philosophy of "Integrity. Innovation. Excellence" and is committed to helping brands grow stronger by taking care of the packaging needs in a creative and efficient way.
Media Contact
Organization: BRANDMYDISPO
Contact Person: Amanda Fisher
Email: support@brandmydispo.com
Phone: +1 469 272 6363
Website: https://www.brandmydispo.com
Address 1: 421 S Lincoln Ave Sand springs, OK 74063, United States
City: Sand Springs
State: OK
Country: United States