FULLSENT is a China-based leading residential solar, energy storage, and energy services manufacturer. The company provides innovative power solutions to various customers worldwide.
Germany, 22nd Aug 2023 – FULLSENT, the leading manufacturer of innovative portable power stations and solar panels in China, is proud to announce its commitment to providing the highest quality products and services to customers around the world.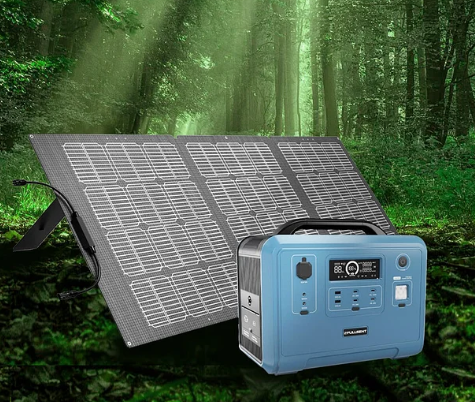 With a focus on cutting-edge technology, FULLSENT stands out in the industry for its pioneering solar-as-a-service model, innovative solar power generation technologies, and fast and efficient customer service. The FULLSENT Portable power station offers a robust power supply, reliable UPS, maximum efficiency, high power and quality, and ease of transportation. These features enable customers to reap the benefits of an effective home solar system at zero or little upfront cost.
The leading power station manufacturer in China, FULLSENT specializes in designing, manufacturing, and selling a variety of portable power stations to create a planet powered by the sun. The Fullsent-power-station and solar panels allow customers to reap long-term savings and benefits. With a passion for innovation, FULLSENT strives to exceed customer expectations with BMS intelligent protection system, UPS function for a safe and stable power supply, and a flexible solar module solar panel. The FULLSENT solar system also ensures customers long-term savings by allowing customers to pay for owning the system.
Based in China, the company operates a dedicated manufacturing facility in China and exports its products to countries all around the world. With over 20 years of expertise in the solar industry, FULLSENT is committed to providing comprehensive service and peak performance to its customers.
FULLSENT powerstation and solar panels have widespread applications in emergency, home, camping, and travel activities. Over the years, the company has established itself as a leader in the solar industry. The brand has been successful in driving innovation in solar power generation, storage, energy services, and technologies.
The portable power stations from FULLSENT have the same high power as the outdoor generator but exhaust no gas and noise. Equipped with different kinds of input adapter cables, the solar power station, accompanied by FULLSENT solarpanel, delivers maximum efficiency. It serves as the ultimate whole-home backup solution with its multi-port, efficient output, and max output features. The portable power station works well with drones, fans, laptops, iPhones, car fridges, cameras, lights, and television sets, amongst others. On the other hand, solar panels can be paired with multiple devices suitable for various environments.
"FULLSENT understands that when it comes to renewable energy, each customer's household, lifestyle, and saving goals are unique. This is why we continue to drive innovation in storage, solar power generation, technologies, and energy services. We provide a wealth of useful information on our website and strive to be as transparent as possible with our clients. To help customers better understand its thoughtful range of products and how to get started solar," says the Founder of FULLSENT.
FULLSENT's commitment to excellence in innovative power solutions makes them the leading portable power station and solar panel manufacturer in China.
Media Contact
Organization: Fullsent
Contact Person: Fullsent
Website: https://www.fullsent.de/
Email: info@fullsent.de
Country: Germany
Release Id: 2208235744