Technology start-up African Bullion Exchange launches platform which will bring an end to gold smuggling in Africa
The team at ABX is set to launch the African Bullion Exchange Marketplace on the 10th of September 2022 and preparations for the launch are well underway.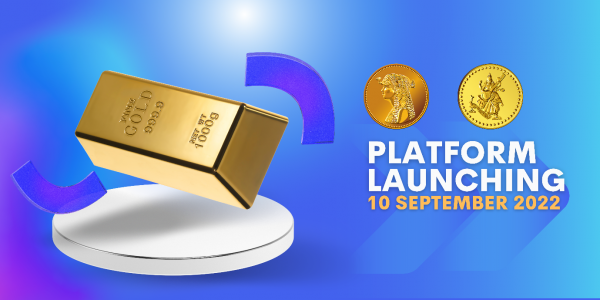 United Kingdom, 21st Jul 2022, The Newcastle based technology company has created a platform which connects African gold bullion producers with gold investors around the world. The platform will enable investors both big and small to purchase gold bullion products directly from African producers at a discounted rate, without compromising on quality. The platform will also allow users to trade gold contracts and settle them through the marketplace platform.
Shane Manjelo the founder of ABX Marketplace commented, "Our programmers have worked tirelessly to create a robust platform which connects African gold producers directly with investors from around the world, in a safe manner. Users of our platform can enjoy the discounts of buying direct from gold producers in Africa and in exchange African gold producers can command better prices for their produce by cutting out the middleman".
Economists indicate that billions of dollars' worth of gold is leaving Africa with no taxes being paid to the countries that produce them. ABX Marketplace platform provides a modern, scalable solution to that problem. ABX Marketplace will work alongside African countries to ensure that taxes are collected and paid accordingly for all transactions carried out on the ABX platform.
Franklin Johst-Hughes from the ABX Marketplace went on to comment, "Our intention is to create a more sustainable eco system in the African gold industry. We want to deploy mechanisms which will encourage growth in the African gold refinery sector and create more jobs."
The ABX Marketplace will also provide logistics and fulfilment services from depots located at 4 major international airports in Africa. Namely Harare International, Accra International, Kampala International and Modibo Keita international in Mali. All deliveries fulfilled by African Bullion Exchange are fully ensured against damage or loss. The African Bullion Exchange guarantees the safe delivery of all products ordered on the ABX Marketplace platform.
The ABX Marketplace platform is set to launch on the 10th of September 2022 at an exclusive event in London, UK. For more information email: info@abx.market or visit our promotional website: www.abx.market You can also follow African Bullion Exchange on social media using the handles below. Instagram: @africanbullionexchange, Twitter: @abxmarket, Youtube: African Bullion Exchange
Media Contact
Organization: African Bullion Exchange
Contact Person: Franklin Johst-Hughes
Email: Send Email
Phone: 0191 6911579
Country: United Kingdom
Website: https://www.abx.market